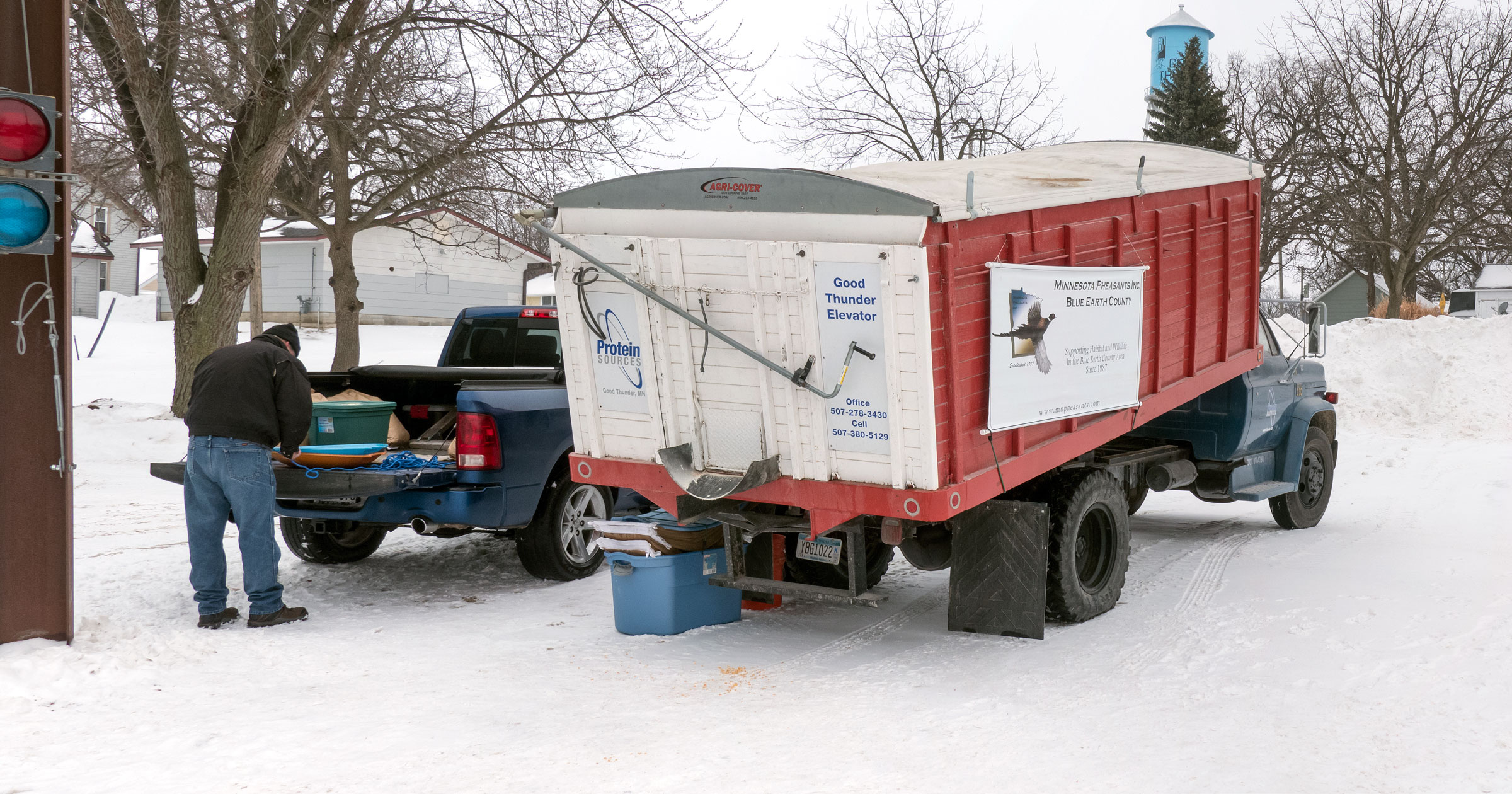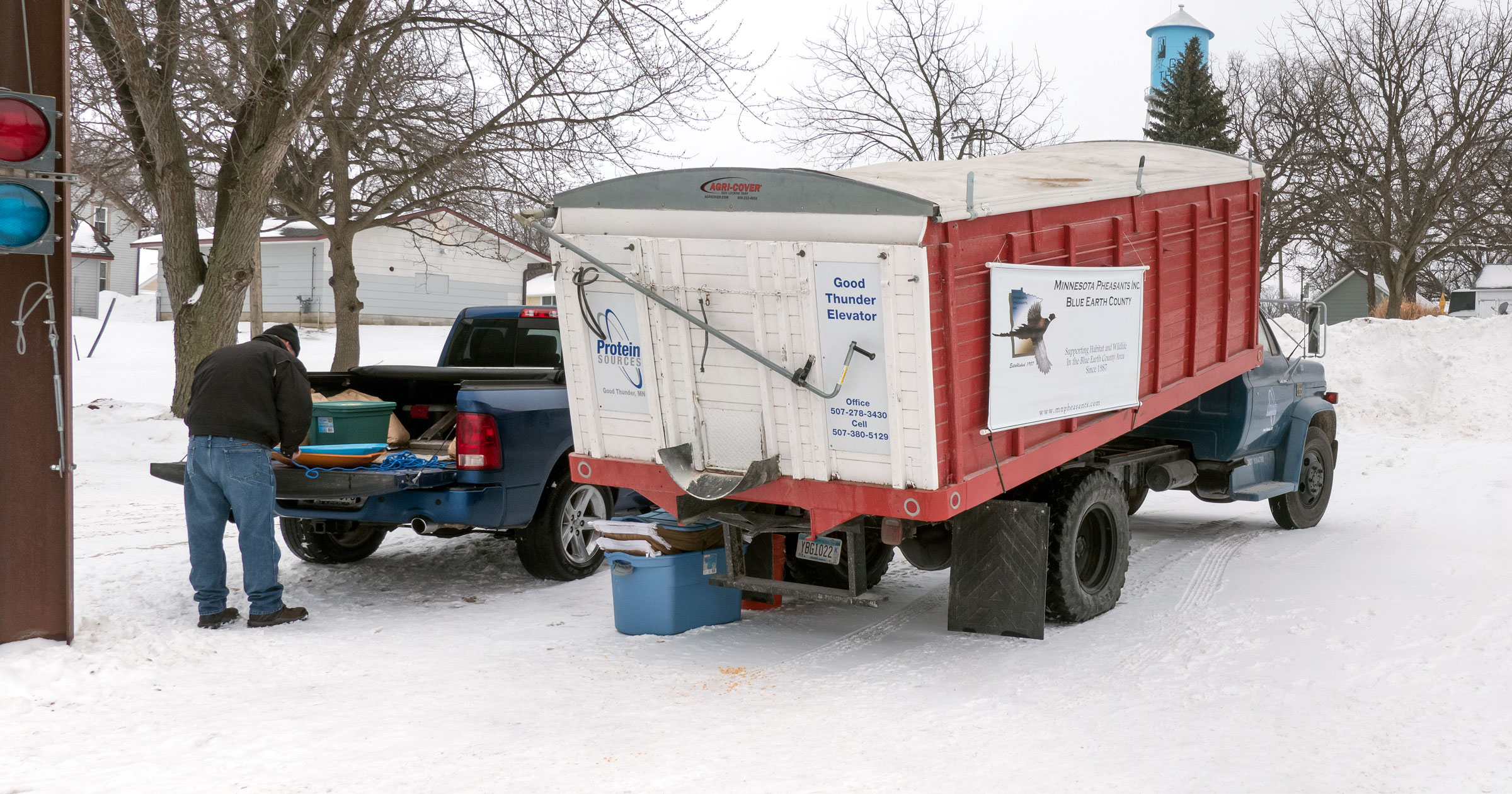 *We are grateful for Protein Sources LLC and their help with this years corn distribution. They have provided their grain truck for our use the entire month of February and into March. Thanks for being a good partner!

Thursday March 14th – Our third truckload of corn is gone. With the recent warm-up, this will likely be the end of the line for this winters emergency feeding program. If you have birds that continue to be stressed, we would encourage you to pick up some corn and monitor them.
We wish to thank everyone that helped with this years distribution. We hope to see all of you at our 33rd Annual Banquet – Friday April 5th at the Kato Ballroom. Your support at our banquets is what allows us to continue to add quality habitat and restore marginal habitat that is essential for wildlife in our area. Quality habitat increases the odds of wildlife surviving a tough winter and having better nesting success in the spring and early summer. Your funds will also help us develop and maintain food plots and emergency corn distributions.
Thursday March 7th update – we have corn ion the truck again. It might make sense to not put a lot of corn out until after the snow/rain event that is forecasted for this weekend. With a warming trend to follow the snow, early next week might be a good time to get some corn out. There are still bags available on-site but they are going fast. To be sure, you may wish to bring your own receptacles.
Thanks for your help. Do your best to place the corn in locations that don't place motorist or wildlife in harm.
March 4th – We are out of corn again. We have asked Protein Sources to add corn to the truck once again. We will update when the corn is available but the plan is to have it re-loaded by Thursday March 7th. We hope to see a change in the weather pattern soon. We have had some reports of pheasants on the roadways getting hit by vehicles. We are aware it is difficult to find and access good off-road locations to feed hungry birds. Do your best to put the corn in spots that don't put wildlife and motorist in jeopardy. Thanks
February 27th – We have re-filled the truck in Good Thunder with corn.There are still bags on site but you are welcome to bring your own receptacles. Please take only what you can use so there's plenty for everyone that needs it. Thanks again for helping us get this corn out, we really appreciate it!
Earlier post below:
Due to the recent harsh winter conditions, we are making available shelled corn for wild pheasant feed. By approximately 9:00 am Saturday, there will be a self-serve grain truck near the Protein Sources elevator in Good Thunder. The elevator is located near Main Street – Google Maps link. We have paper seed bags available at the location but you may want to bring your own containers.

There is a small flip up grain grate on the backside of the truck. Position you container under the gate and open it to fill. It can come out fast so be careful. We do have two 5 gallon buckets there to put your containers on to aid in the filling process. Please take only what you can use so there's plenty for everyone that needs it.
With the weekend warming trend, this would be a good time to come to Good Thunder and grab some corn for the pheasants! Please refrain from placing the corn on roadsides or places that may put the birds in danger. Good locations are those that harbor known populations of pheasants and those that tend to stay clear of blowing and drifting snow.
The weather forecast is for a return to colder than normal temps with potential for accumulating snow. We hope you can help us get this corn out this weekend and early next week.
Thanks for your help, we appreciate it and so do the birds!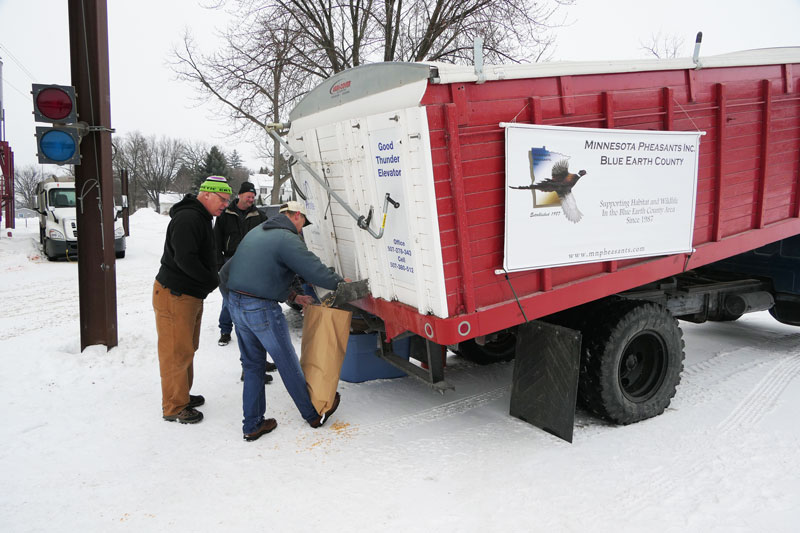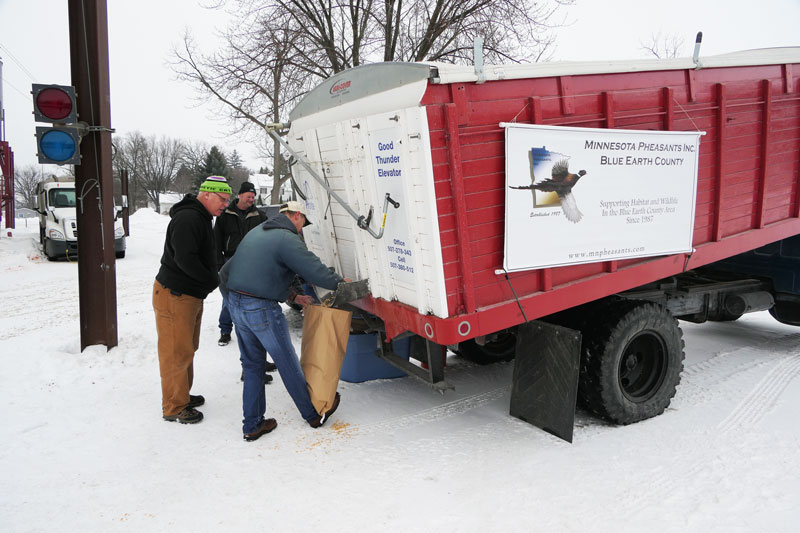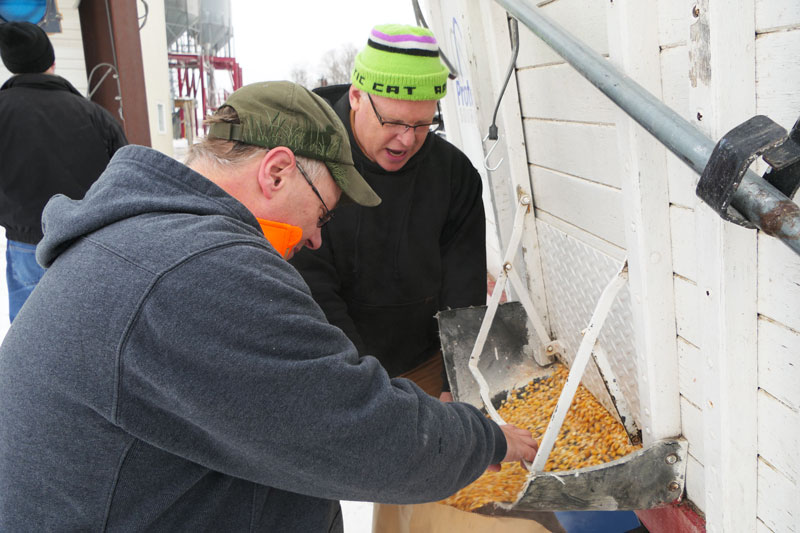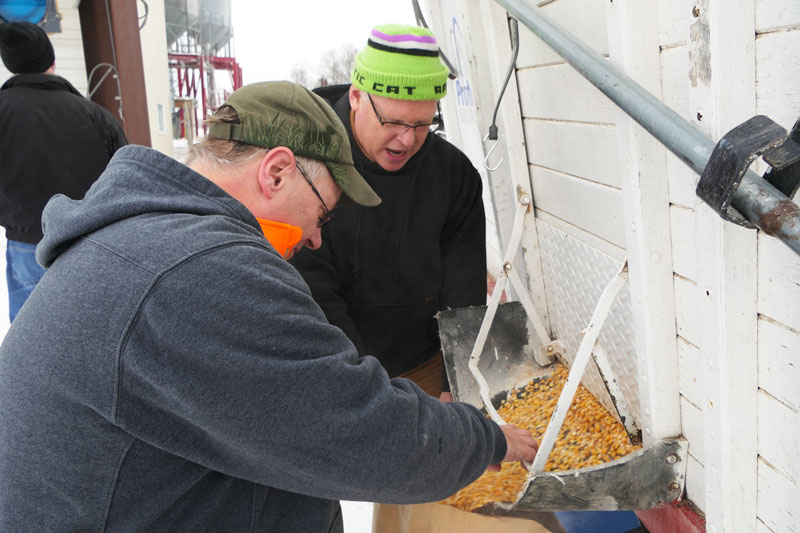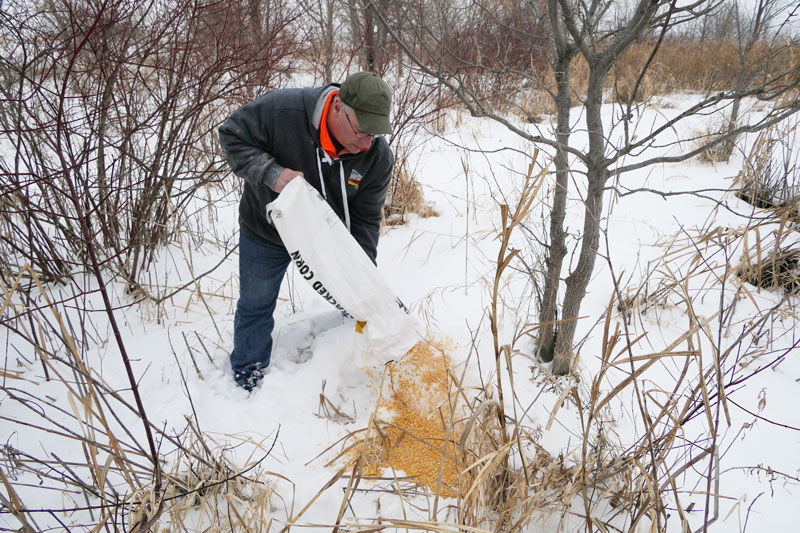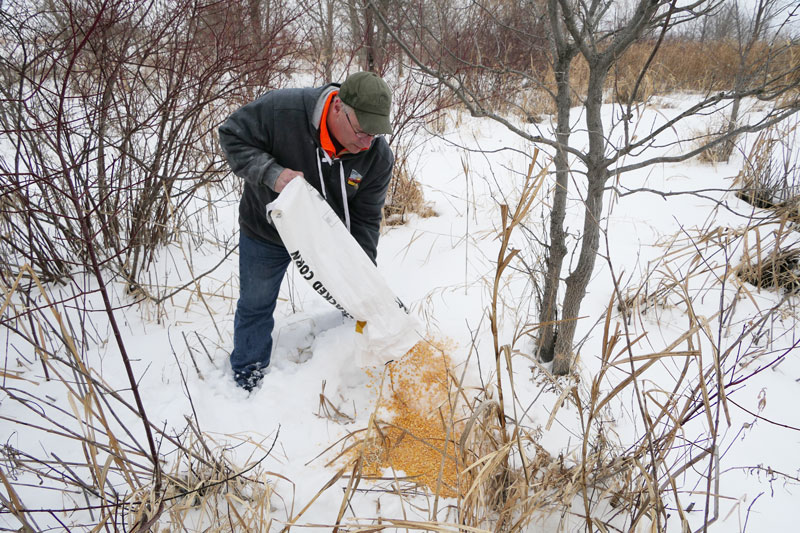 Thanks to all that helped with the corn distribution this weekend. The corn will continue to be available for several days. Please refrain from placing the corn on roadsides as this can be hazardous for the wildlife as well as motorist. Good spots are those that are off the roadways and tend to remain free of snow.
Thanks again, we appreciate your help!