About Us
Directors, Officers, Committee Members & Banquet Volunteers
Blue Earth County Chapter of Minnesota Pheasants, Inc.
A 501(c)3 non-profit conservation organization. Donations are tax deductible. All officers, board members & committee members are volunteers. All funds raised are spent on Blue Earth County Area Projects.
---
Since inception, through direct and cooperative efforts, the Blue Earth County Chapter of Minnesota Pheasants, Inc., has been directly involved with the acquisition and/or restoration of well over 3,000 acres. Our total commitment to land acquisitions alone is in excess of $1,000,000.00 – All right here in the Blue Earth County area! In our early years, the chapter provided assistance for tree planting projects totaling 8 rows or more, and cost shareded on numerous projects and well over 25,000 trees!  When Minnesota winters place harsh demands on wildlife, we have been there to provide thousands of bushels of corn to the public for feed. We are always on the lookout for land acquisition and restoration projects in the Blue Earth County area and would welcome your involvement.
All Blue Earth County Chapter Minnesota Pheasants, Inc., officers, directors & committee members are volunteers. Nearly 100% of all fundraising revenue goes directly into local projects.
Should you have interest in becoming more involved with Minnesota Pheasants, Inc., we encourage you to contact us at your convenience. An organization is only as good as the people involved with it.
Contact Us:
To contact Minnesota Pheasants, Inc. use the information at the bottom of this page. To subscribe to our email or snail mail list please click subscribe button!
2018 Committee Members & Banquet Volunteers
Amy Reiner
Andy Rohlfing
Barry Kuhlman
Bekah Milks
Bob Hall
Brad Cownie
Bruce Zastrow
Caden Heins
Colleen Anderson
Dan Wood
Darrel Ehlers
Denise Anderson
Doug Westphal
Glenn Thiem
Jayne Howley
Jerry Lee Kopischke
Jerry Reiner
Jerry Wright
Joe Steck
Joni Thiem
Justin Ling
Keith Bos
Lisa Cownie
Mark Hansen
Mike Frank
Mike Johnson
Mitch Peters
Nathan Blakesley
Nathan Heins
Nick Emich
Rick Metzler
Ron Bergemann
Todd Sittig
Tyler Hutchens
Eric Anderson
Vice President
Board Members and expiration of current term
Bill Gardner
Scott Ostermann
George Leary
Joe Barnard
Ryan Krosch
*Dick Barnard
Glade Blakesley
*Howard Ward
Jon Hudrlik
Ed Pankratz
Eric Anderson
Brian Swanson
Wayne Krosch
Scott Anderson
Mike Herbst
* – Denotes founding Board Members
⊕Bob Kaul (1/23/63 – 6/18/2013) – Board Member 1992 – 2013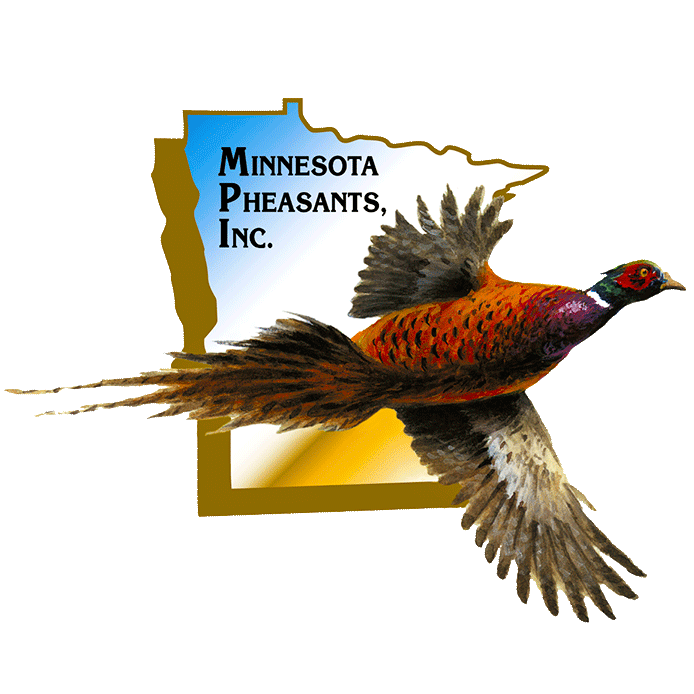 Get In Touch
Let us know what's on your mind!
507-387-9011
Please leave a message.
Minnesota Pheasants, Inc.
PO Box 202
Good Thunder, Minnesota 56037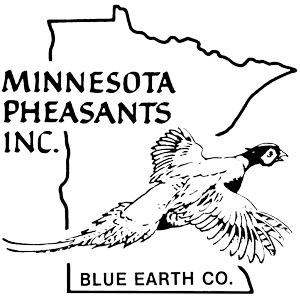 Are you interested in making a difference? Our projects provide permanent public access to native grass, wetlands, woods and beautiful vistas. Everything we do is intended to offer future generations opportunities to experience natural habitat and the wildlife that live there.
Get involved - we are always looking for new volunteers. Contact us for more information!