We welcome any support you can offer our organization. If you are interested in contributing toward our success please see some of the options available below. We are an All-Volunteer organization. Nearly 100% of all donations go directly into projects. Please see our projects page for more details.
Our primary fundraising event is our annual banquet held during the spring of each year. In addition, we may raise funds through other events during the course of the year. We are a registered 501(c)(3) Non-Profit organization. Contributions of goods, services or cash are typically tax deductible – please consult your tax advisor for details. Take a look below at some of the options we have available. If you are interested in supporting our efforts to provide permanent natural habitat for outdoor enthusiast and environmental conservation for generations to come, please let us know.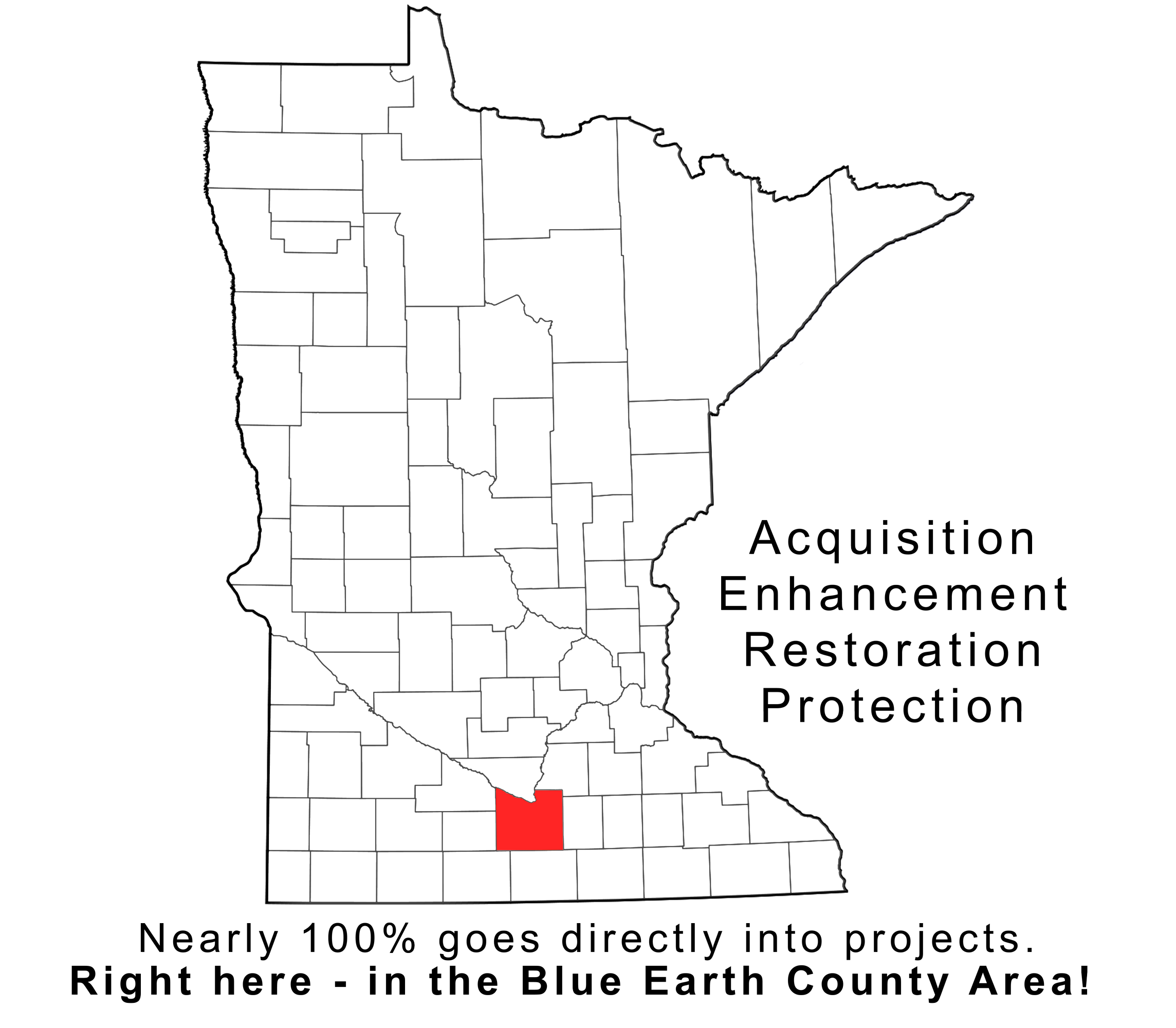 MVP Supporters are those that have donated cash, goods or services of varying amounts in support of our organization.
All MVP Supporters will receive recognition leading up to our banquet, banquet night and for the balance of the year through our website, social media, advertising media we may utilize leading up to our annual banquet, banquet booklet and other methods we may use to enhance our MVP Supporters exposure.
Donations of Cash, Goods or Services of the following values.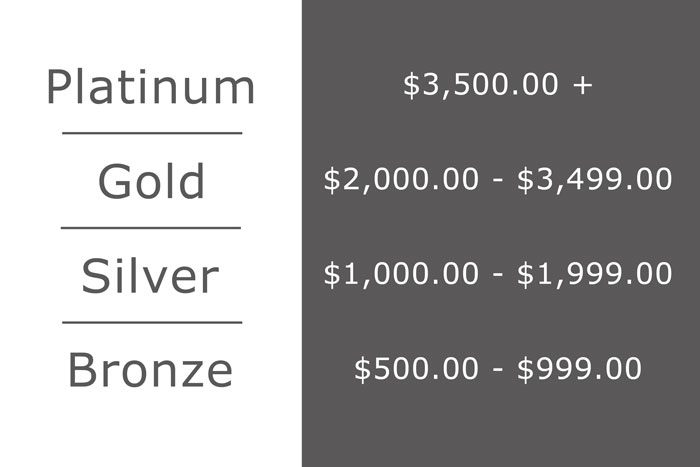 Our generous Advertising Supporters have chosen to support our organization by advertising during our annual banquet.
Our Advertising partners receive promotional exposure in a variety of ways. Reach a large local group of men, women and youth that share common interest in the outdoors, habitat development and conservation of our natural resources. We offer media exposure leading up to our annual banquet, banquet night and throughout the year.
Click the Advertising Menu button below or download the Menu in PDF format.
2019 Banquet Sponsor Option –
New Features
This years Banquet Sponsor option provided a banquet dinner ticket, 36oz Yeti Rambler Bottle & recognition in our banquet booklet & on our website. In addition, all Banquet Sponsors were entered into the Sponsor Drawing which is only available to Banquet Sponsors. The Banquet Sponsor option is $275.00.
This years Sponsor Only Drawing had multiple prizes. First prize was a CZ Wingshooter Elite 12 Gauge Over/Under Shotgun. In addition, for every 10th Sponsor, we added a Yeti Tundra 65 Cooler to the drawing. We had a total of 44 sponsors this year so we added four Yeti Tundra 65 coolers to the drawing.
The 2019 Sponsor Drawing Featured the CZ Wingshooter Elite Over/Under 12 Gauge
Yeti Tundra 65 Hard Cooler –

NEW
For every 10th Sponsor we added a Tundra 65 to the Sponsor Drawing!
Yeti 36oz Rambler Bottle –

NEW
Every Sponsor received a 36 oz Yeti Rambler Bottle!
Above images are for illustrative purposes and may not exactly match the prizes awarded through this drawing due to manufacturer model changes!
Donors are those that have generously given cash, goods or service that we utilize to maximize the funds we raise at our banquet and throughout the year. If you would like to donate cash, goods or services please contact us using our information below. We welcome any type of donation that will enhance our fundraising ability.
Our Donors are the backbone of our organizations ability to raise the funds to fulfill our mission. Each year we enjoy the extremely good fortune to have generous and loyal donors. We are very thankful for their continued support and we urge all members to recognize, promote and support our generous donors. Many of our donors have been with us since our inception!
Minnesota Pheasants, Inc. is an enrolled Thrivent Choice Organization.
With Thrivent Choice®, you can recommend where some of Thrivent Financials charitable outreach funds go.
Since 2010, more than $330 million has been distributed to churches and nonprofits nationwide.
For more information click on the images.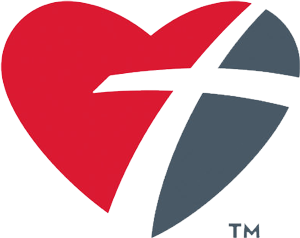 If you are interested in supporting our organization in any of the methods listed above please contact us.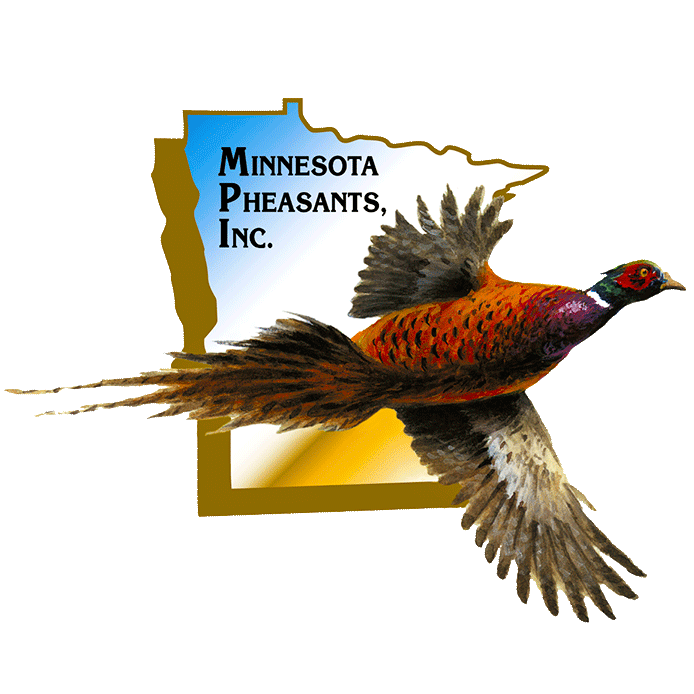 Get In Touch
Let us know what's on your mind! 
(Phone & Voicemail plus Text)
or 507.387.9011 - Voicemail only, leave a message. Minnesota Pheasants, Inc. - PO Box 202, 401 Chapel Street - Good Thunder, Minnesota 56037
Are you interested in making a difference? Our projects provide permanent public access to native grass, wetlands, woods and beautiful vistas. Everything we do is intended to offer future generations opportunities to experience natural habitat and the wildlife that live there.
Get involved - we are always looking for new volunteers. Contact us for more information! 
To subscribe to our email or snail mail list please click subscribe button!